Add a high-performing website popup to your website and convert web visitors into Community Members.
This popup is designed in the Community dashboard to match your brand, and the code is provided to directly inject onto your website. Use an incentive to encourage Members to signup on your website. Website popups will display seamlessly on both web and mobile.
Grow your SMS list at every step of the customer journey
1. Customize for your brand
2. Add to your website
3. Grow your Community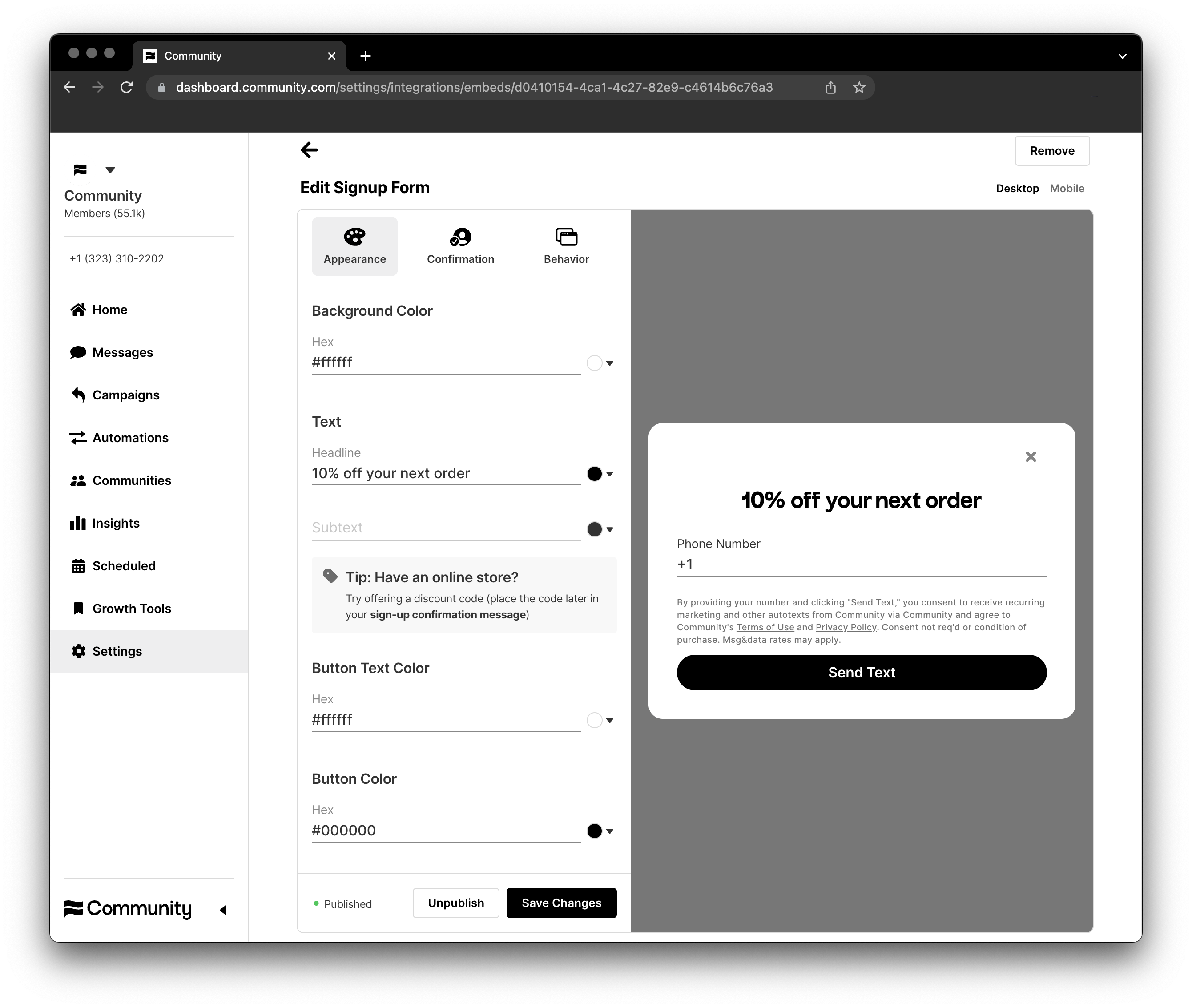 How can I get Website Popup?
You can create your very own custom Website Popup right in the Community Dashboard. Navigate to Settings > Integrations > Add Sign Up to Your Website > Edit and check out these detailed instructions for guidance.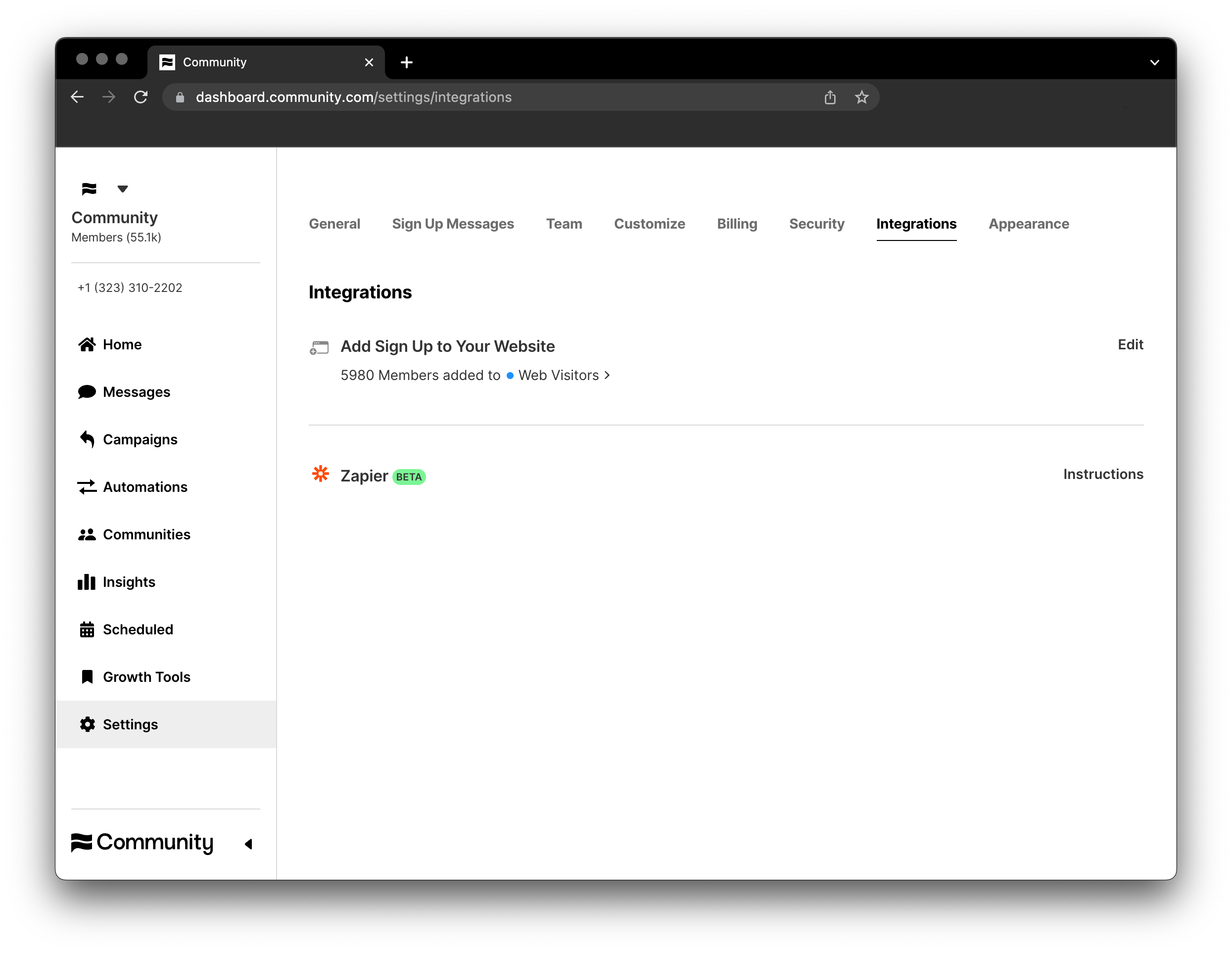 Related Resources
View All Our Add-Ons In Your Dashboard
Add-Ons are available to Leaders on Usage-Based Plans. Click the GIF below to view all Add-Ons in your dashboard or reach out to yourfriends@community.com to learn more.