This article is intended to outline the steps necessary to install the Community SMS App on Salesforce Marketing Cloud.
If you are interested in learning more or getting this integration added to your account, please reach out to your dedicated account manager. You can also use the contact us link below to get in touch with us.
Note: The acronym SFMC (Salesforce Marketing Cloud) will be used several times in this article.

Installation Instructions
1. Log Into Salesforce Marketing Cloud
In order to begin installation, you must have Administrator access to the target SFMC account. This can be validated by logging in and navigating to "Setup" under the top right-hand profile menu (the presence of the "Setup" option means you have the proper access).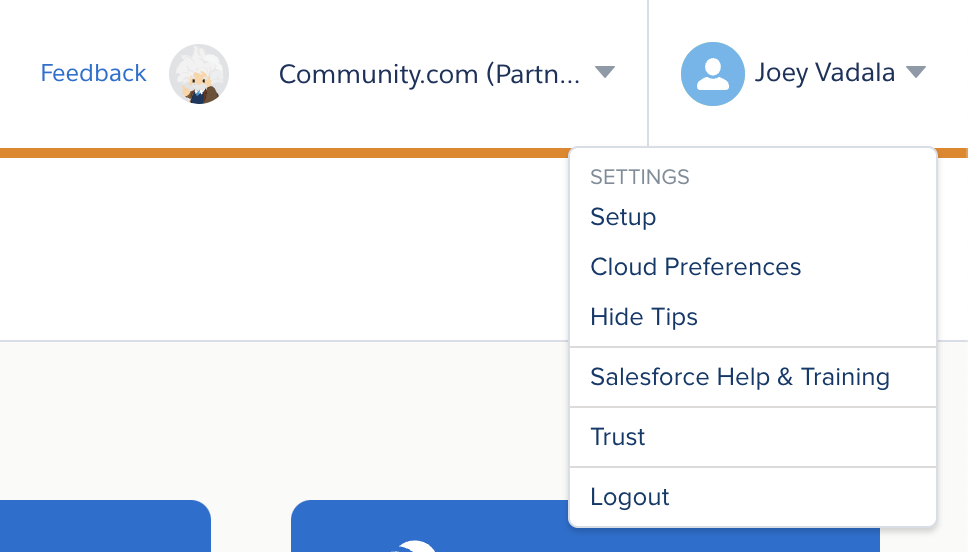 2. Navigate to Installation URL
Once you are logged into SFMC with Administrator access, you will need to navigate to the Install URL for our SFMC application (current as of 9/2023):

https://mc.exacttarget.com/cloud/#app/Administration/InstalledPackages/c2938584-264b-4dd9-9f4e-11b5954208fb/install

This URL will prompt you to install our application in your SFMC instance.

3. License All Users
Once installed, it is commonplace to license the Community application to all users. This prevents permissions issues from arising in the future. This setting can be found on the "Access" tab of the newly installed application:


4. Authenticate the SFMC application with Community
After licensing is completed, the SFMC application needs to authenticate with Community. This is done via the "AppExchange" > "Community.com Marketing Cloud" menu item in SFMC:


Then, you will see the standard Community Login Page in an iFrame inside of SFMC: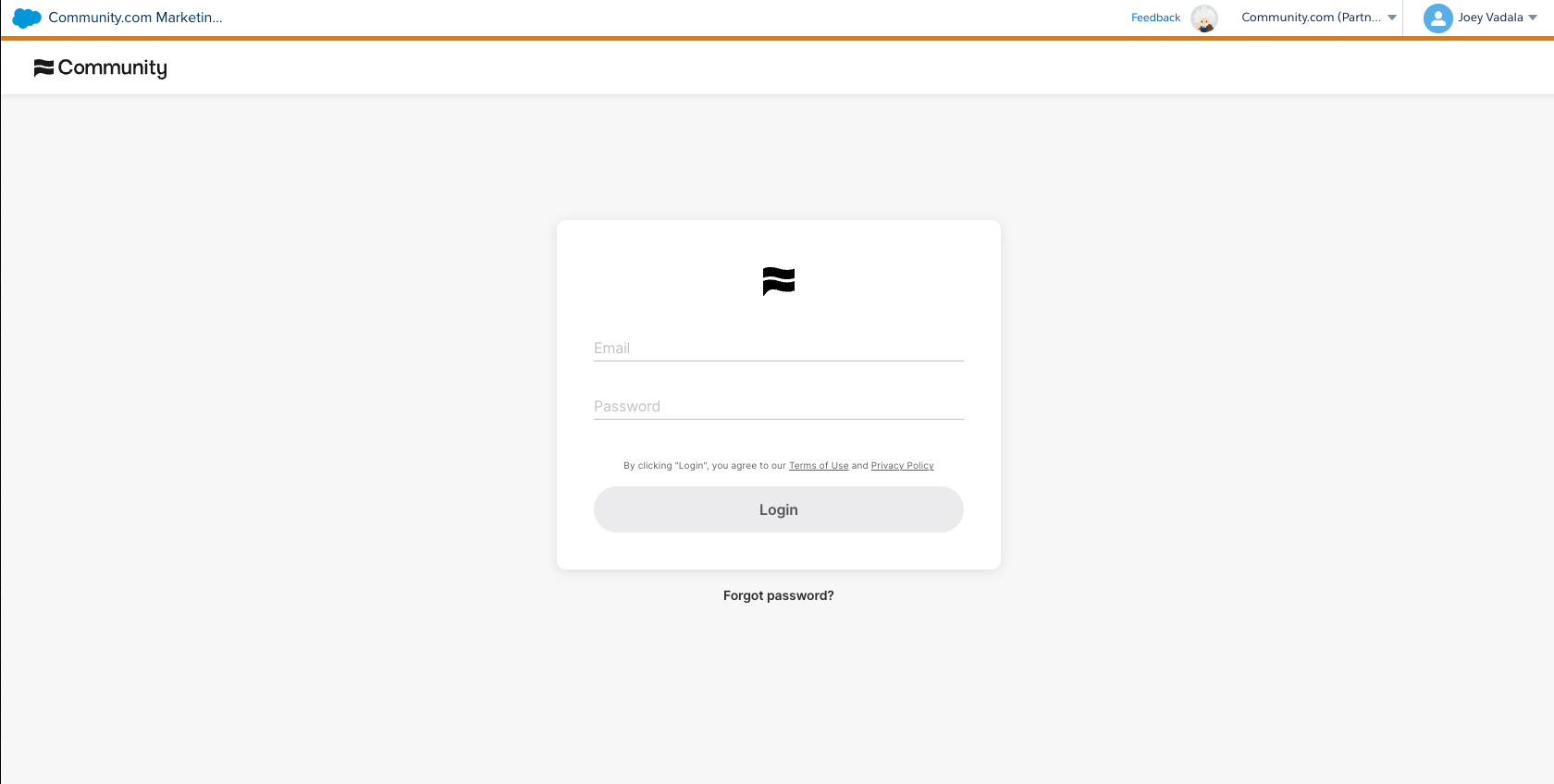 Now you can enter Login details for your Community account and click "Login". If the connection is successful, after login you will see a Toast notification in the lower right-hand corner of the Dashboard notifying you that your connection was successful.
6. Journey Builder activities are now ready for use
After authentication, the Journey Builder activities will be linked to the Community account, and will operate as expected (sending SMS and providing flow control). Data extensions will need to have an 11-digit "Phone Number" field in order to successfully send an SMS on Community.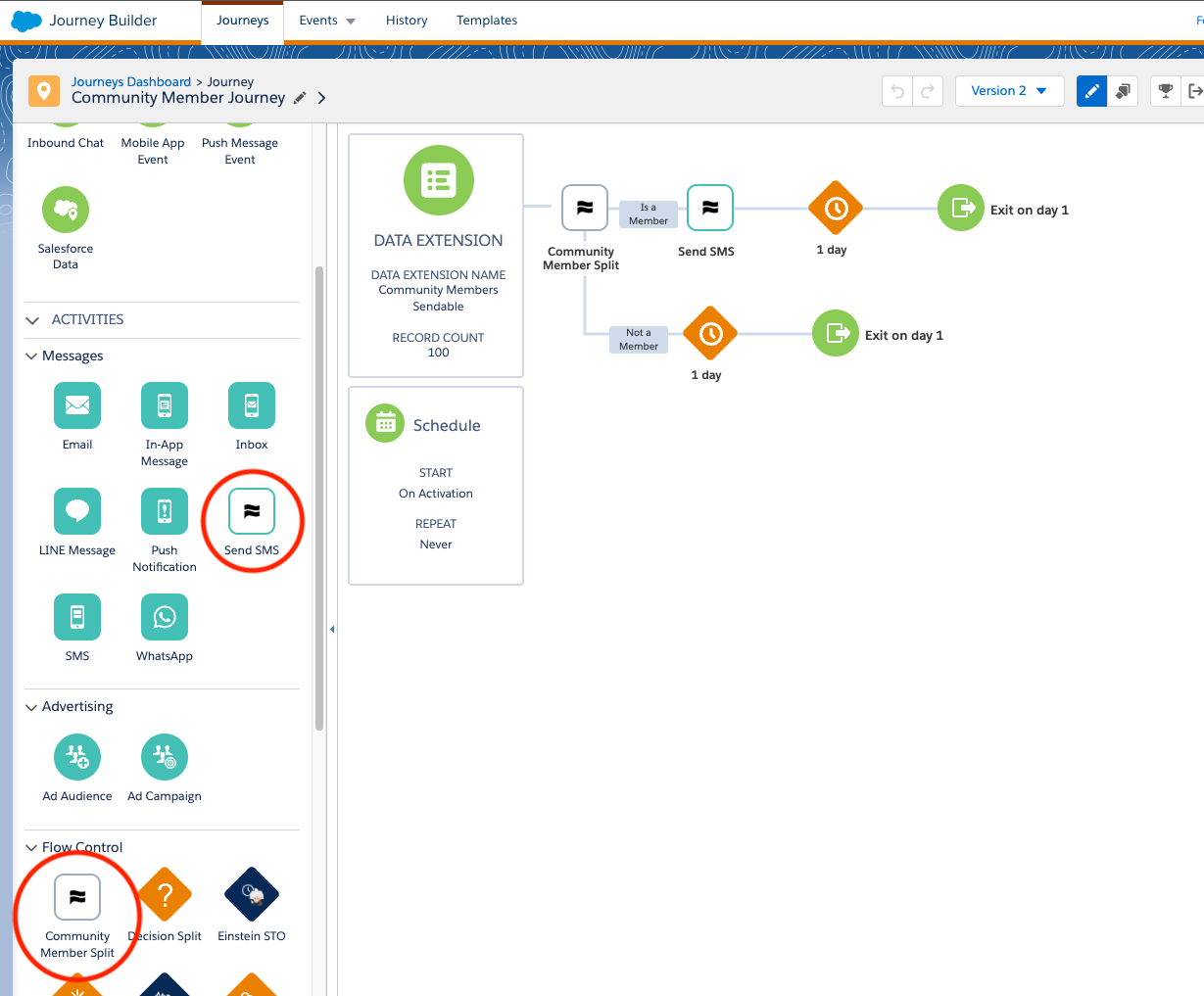 Now your Community Account has been successfully connected to your Salesforce Marketing Cloud. Happy Messaging!