Currently, all outbound media is uploaded into our system and sent as a link to the recipient to preserve the quality of the content and ensure deliverability across all carriers and devices.
Be sure to encourage your members to save your contact to their phones after they have joined your Community so your media files will display as a rich link previews in their messaging applications. If they have not saved you as a contact in their phones, it will link them out to the web to view the media file.
As outbound links are wrapped in a Community URL (m.community.com), it also allows us to provide basic analytics so you can monitor engagement. We report on the number of unique clicks (rather than cumulative) along with the rate at which they were viewed.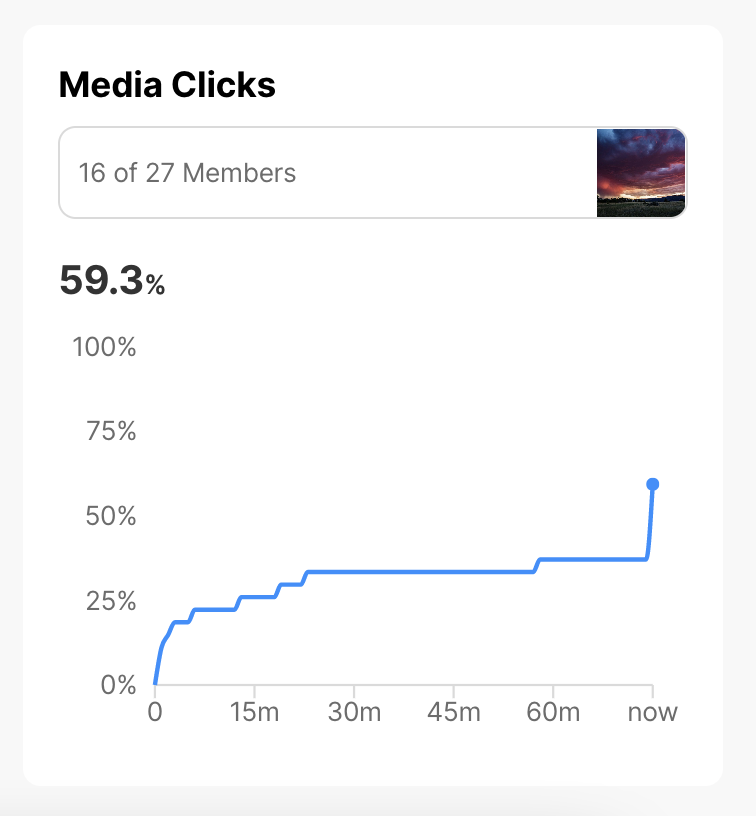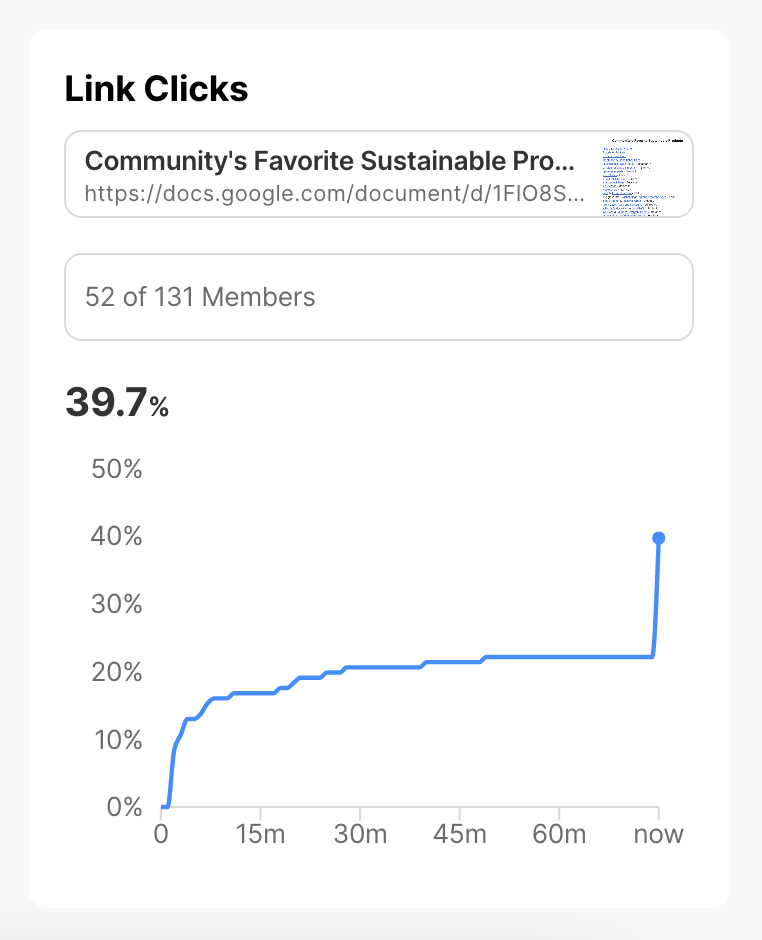 When sharing links from the Web Dashboard, it is in your favor to keep the Community Link Tracker box checked ✓ in order to gain insights, conserve your character count (43 characters per link), and assist in deliverability!

In addition, it is best to only include only one link per message and avoid attaching an additional piece of media (photo, GIF, or video). This helps to ensure that your link preview will separate from your text and display properly.