Note: Message Scheduling is only available on the Essentials plan and above. Click here to upgrade your plan and unlock Message Scheduling, or reach out to us at yourfriends@community.com.
You can schedule texts from the Web Dashboard. It's as simple as composing a message like usual, pressing the Schedule button (outlined below in green), and then selecting a date and time in the future for the message to be sent out!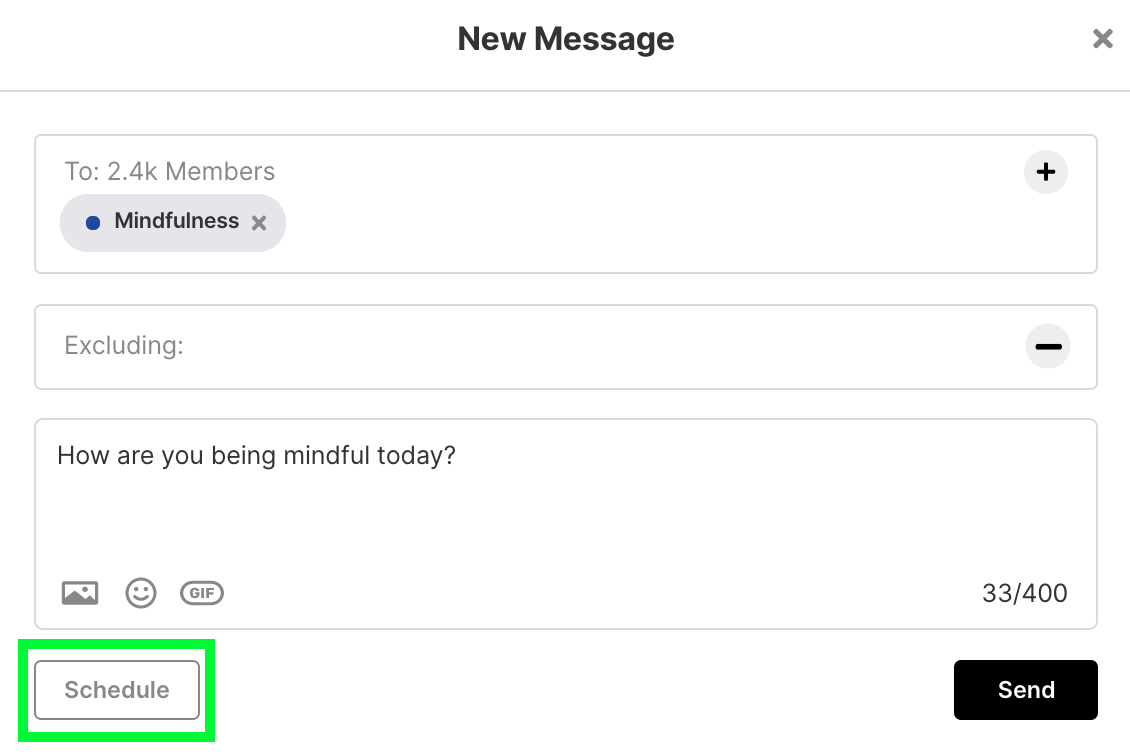 Texts can be scheduled to everyone in your Community, or to a specific recipient segment. At the moment the text is scheduled to be sent, any filters in place will re-run to include any new members who joined since the message was scheduled. Your scheduled message will be sent to people who signed up after you created the message as long as they fall into the parameters set in your filters.
Note: Your scheduled text will be saved and sent according to the local time zone you are in. We currently do not support automated message sequences, recurring scheduled messages, or recurring birthday messages.