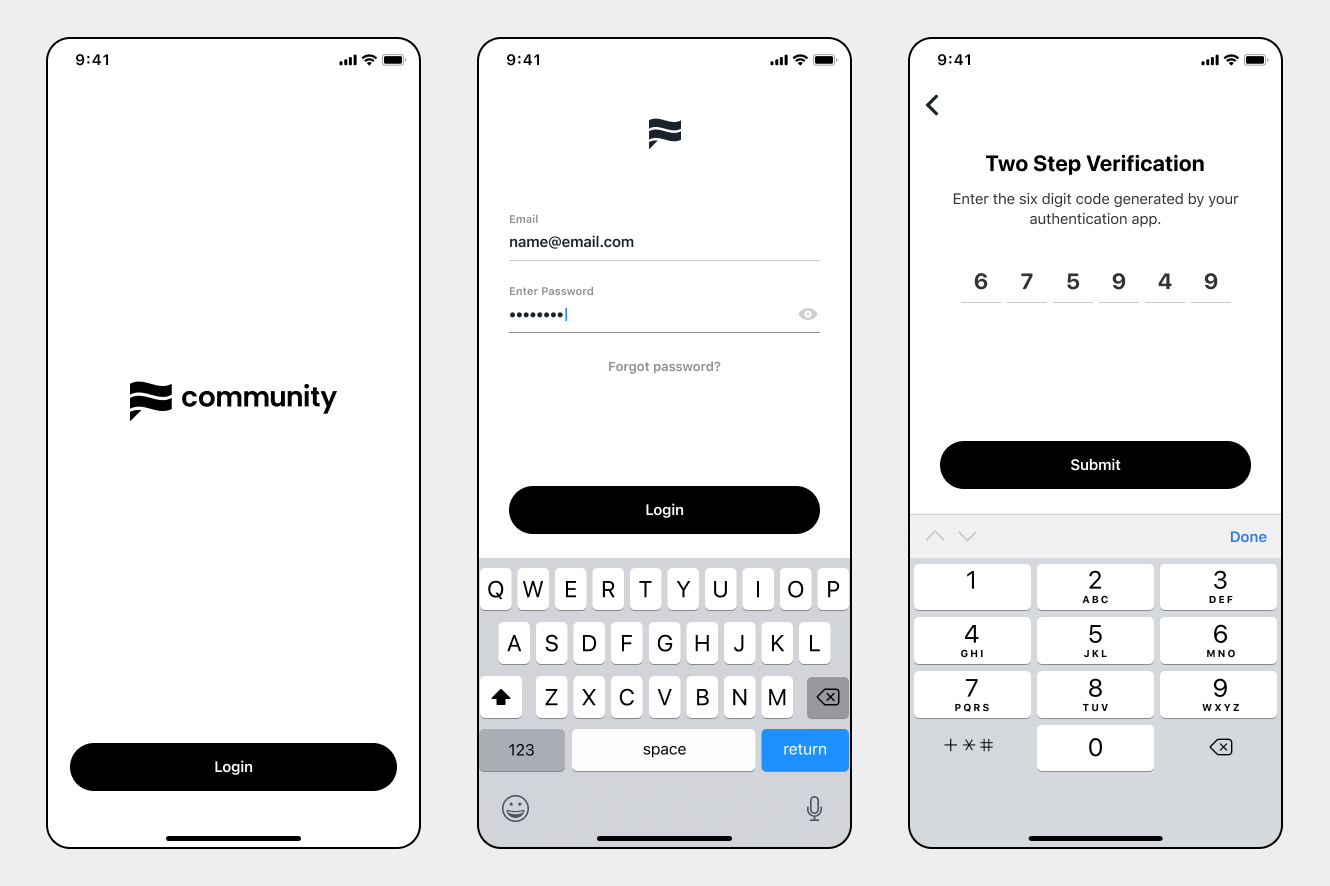 For our Small Business Usage-Based Plans and higher, we support two-factor authentication. This is an added layer of security requiring you to use an additional login credential when accessing your account.


Getting Set Up
You will be required to use an authenticator app (for example, Google Authenticator, Authy, or Okta).
Download an Authenticator App to your phone, and set up your account in that app.
Login to dashboard.community.com, and you will be able to scan a unique QR code with your auth app to link your auth app with Community


(this code is specific to you, and expires within 7 days)
You can now use your authentication app to log in to your Community account.


How to use 2FA at login
Enter your email and password at dashboard.community.com.
At each login attempt, you'll be prompted to enter a six digit code. To generate this code, launch your auth app (you'll see a different code each time).
Enter your six digit code at dashboard.community.com.

Troubleshooting
If you're having trouble with two-factor authentication please contact us at yourfriends@community.com.
NOTE: if you enter the wrong six digit code five times, Community support will be alerted and you will be locked out of your account.
If you lose or change your authentication device (or app), please contact us at yourfriends@community.com for support.