What are UTM parameters?
Urchin Tracking Module (UTM) parameters are a standard set of URL parameters used by marketers to track the effectiveness of online campaigns across traffic sources. These simple tags can be added to the end of any URL and most analytics tools (e.g. Google Analytics) will then track how visitors arrive to your site. This allows you to compare which channels are driving the most traffic and conversions.
There are three main UTM parameters:
utm_source: Identify the advertiser, site, publication, etc. that is sending traffic to your property, for example: community, google, facebook, billboard.
utm_medium: The advertising or marketing medium, for example: sms, cpc, banner, email.
utm_campaign: The specific promotion or campaign.

Here's an example of where you can find campaign results that were captured in Google Analytics using UTMs: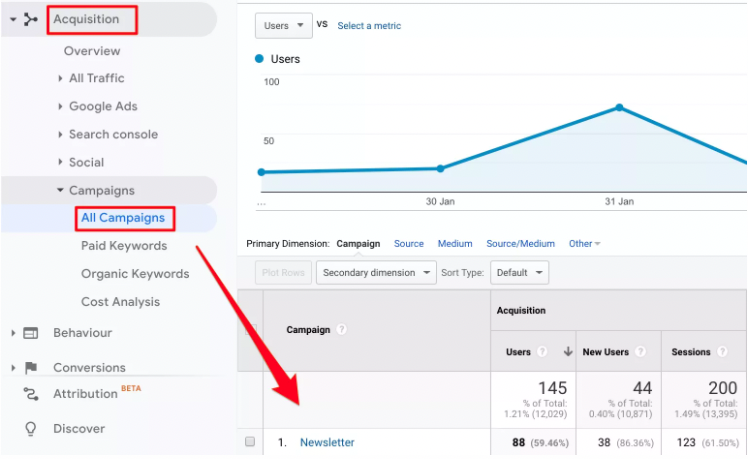 Additionally, in Adobe Analytics for example, you may find campaign results under your Campaign reports:



How to add Community's UTM Parameters
By enabling Community UTMs on your SMS campaigns, you can understand how much traffic is attributable to community SMS messaging. In Community, you can add UTMs automatically to your links (preferred) or manually.


Automatically Adding UTMs



Select "Settings"
Select "Customize"
Select "Change" to automatically enable UTMs to your outbound SMS links to track performance
Manually Adding UTMs
Copy the URL of the item you want to send to your members.
Paste it into a New Message.
Copy/paste these UTM parameters onto the end of your URL


?utm_source=community.com&utm_medium=sms

Example: link.com becomes link.com?utm_source=community.com&utm_medium=sms



Send your message with the URL (containing UTM parameters above).

View results in your analytics tool (e.g. Google Analytics)
Note: You can also use a tool such as Google's URL builder to build your URL.
View Shopify revenue from sent messages in Community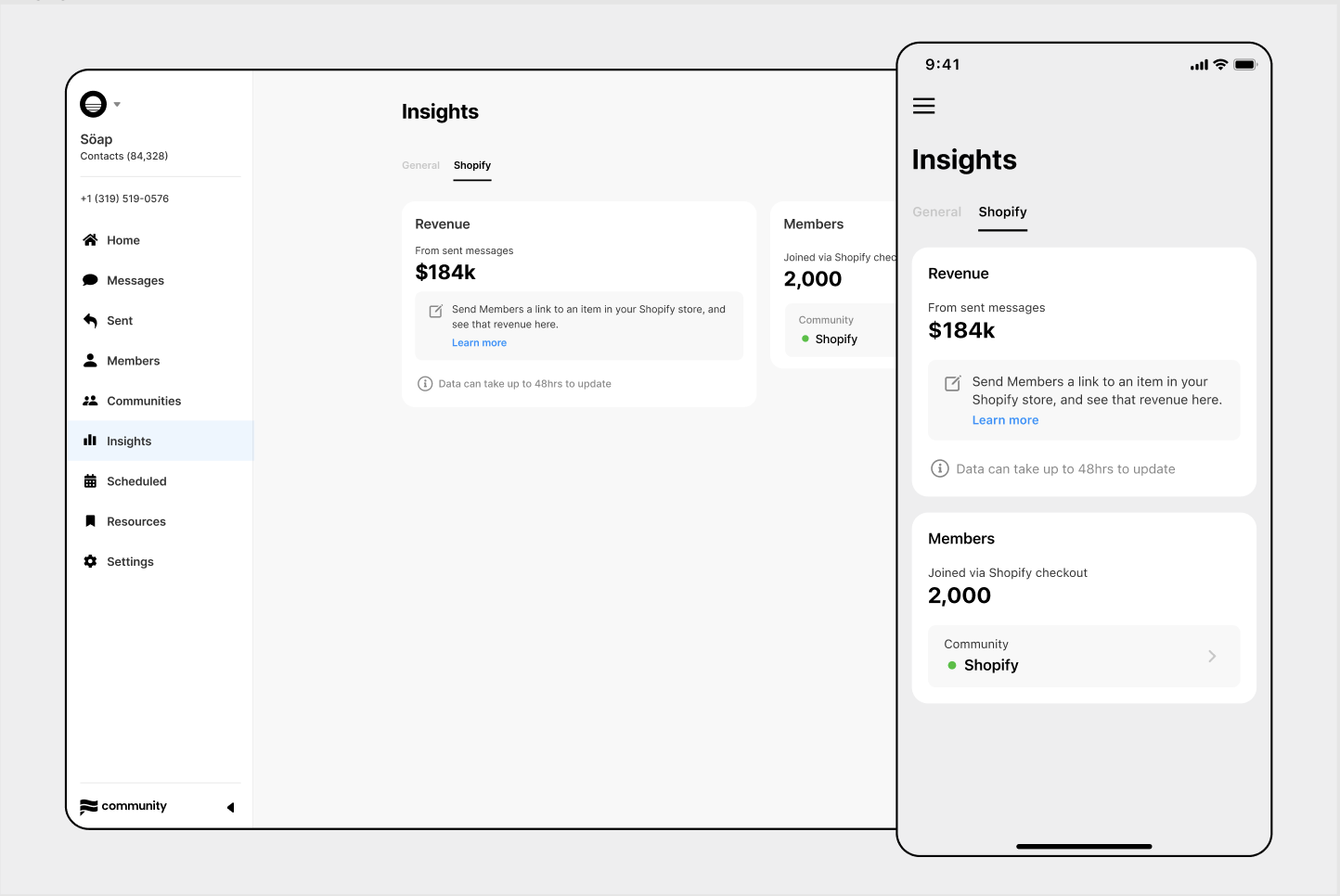 With a connected Shopify store, you can see how much revenue you've generated from messages that were sent through Community without leaving the app! More info here.
View conversion details in Shopify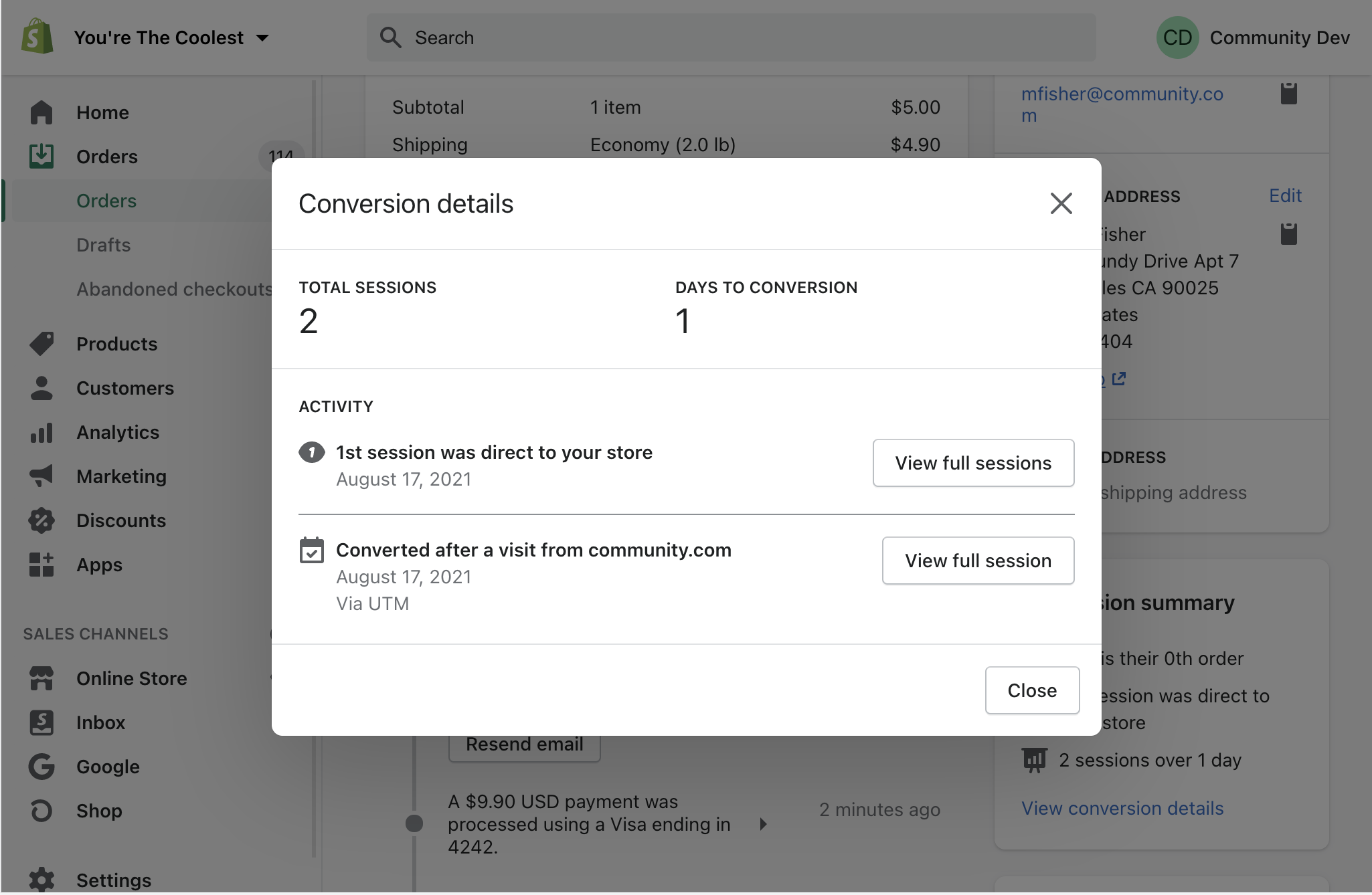 If you have a Shopify store, you can use UTM parameters to track traffic and conversions. Simply add the Community parameters to your links following the instructions above. When a Member clicks a link and completes a purchase, Shopify will store this information and you can view the conversion details from the Shopify admin dashboard. More info here.