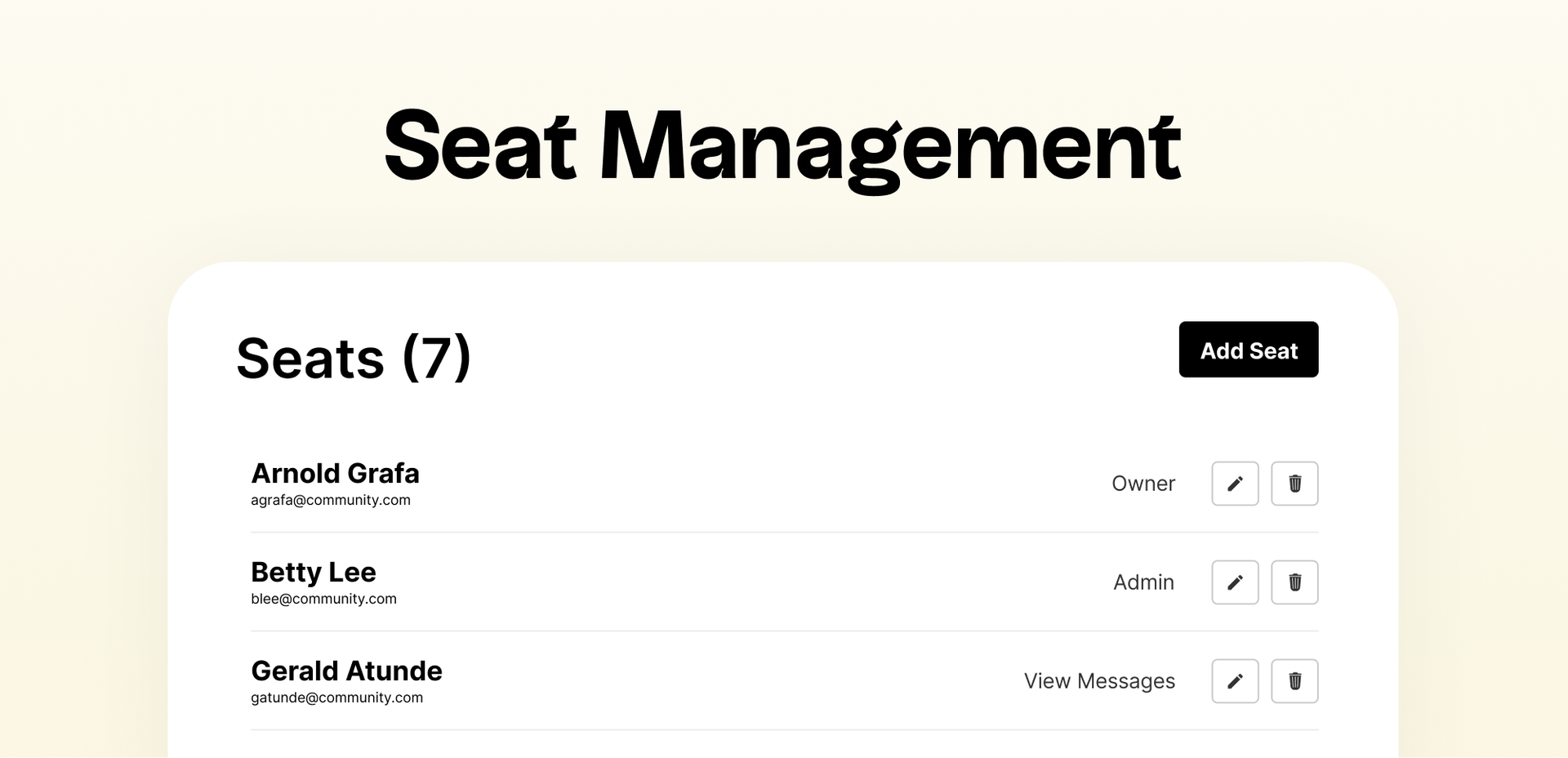 With Team Members, you can invite authorized users to have access to your Community account with certain permissions. You can also manage team members and their account permissions directly within the Community dashboard.
The Owner is the first email that is invited to activate the Community account.
There can only be one Owner for each Community account. The Owner cannot be edited within your account. (Please contact support for more information if you require owner to be changed)
Only users with Owner or Admin permissions will be able to Add/Edit/Delete Seats to an account. A user cannot delete their own seat.
A team member with View & Send Messages or View Messages permissions will not be able to edit account settings or billing information.
To explore the new Seat Management feature and updates, log in to your account and navigate to Settings > Team.
Permission Levels
| Type | Description | |
| --- | --- | --- |
| Owner | Primary account owner, Has full access to all available features, Can manage Integrations, Can Add/Edit/Delete account seats | |
| Admin | Has full access to all available features, Can Add/Edit/Delete account seats, Can manage Integrations | |
| View & Send Messages | Can View & Send messages and campaigns | |
| View Messages | Only has access to view messages | |