The Zapier integration is currently available to those leaders on Small Business, Medium Business, Activate and Optimize plans.
This integration allows you to connect Community with Zapier to set up automation flows that can trigger an SMS, push contacts into your connected apps and sync tags with sub-communities in real-time with the 5k+ apps that Zapier connects to.
For example, with this integration you can:
Create a Zapier flow to trigger an SMS when subscribers abandon a shopping cart
Create a Zapier flow to create/update contacts in your CRM from members that subscribe to your Community number
Create a Zapier flow to add and remove members from your sub-communities through the use of tags within your CRM
Note: To ensure your data is synced, you can export your existing Community Member Data to sync it to update another database. Click here for more info.
To help you hit the ground running, here are some popular pre-made Zaps.
Shopify
Mailchimp
ActiveCampaign
Klaviyo
Ortto
Community Advanced Integration
An even more powerful Zapier integration that allows you to seamlessly sync numbers from another system into your Community.
Import phone numbers from lead generation forms
Requires legal review for TCPA compliance
Contact Us for more details
How does it work?
Brands, primarily in the SMB category, can integrate their existing systems via Zapier. Zapier is an IpaaS (Integration Platform as a Service) Community uses to enable mass self-serve customer integrations. Zapier allows brands to integrate hundreds of different apps and platforms to perform various marketing and data automations through assigned triggers and actions. View their entire list here: https://zapier.com/apps
1. Choose app & event. An event is where the action takes place, for example add, removing or automatically sending a message: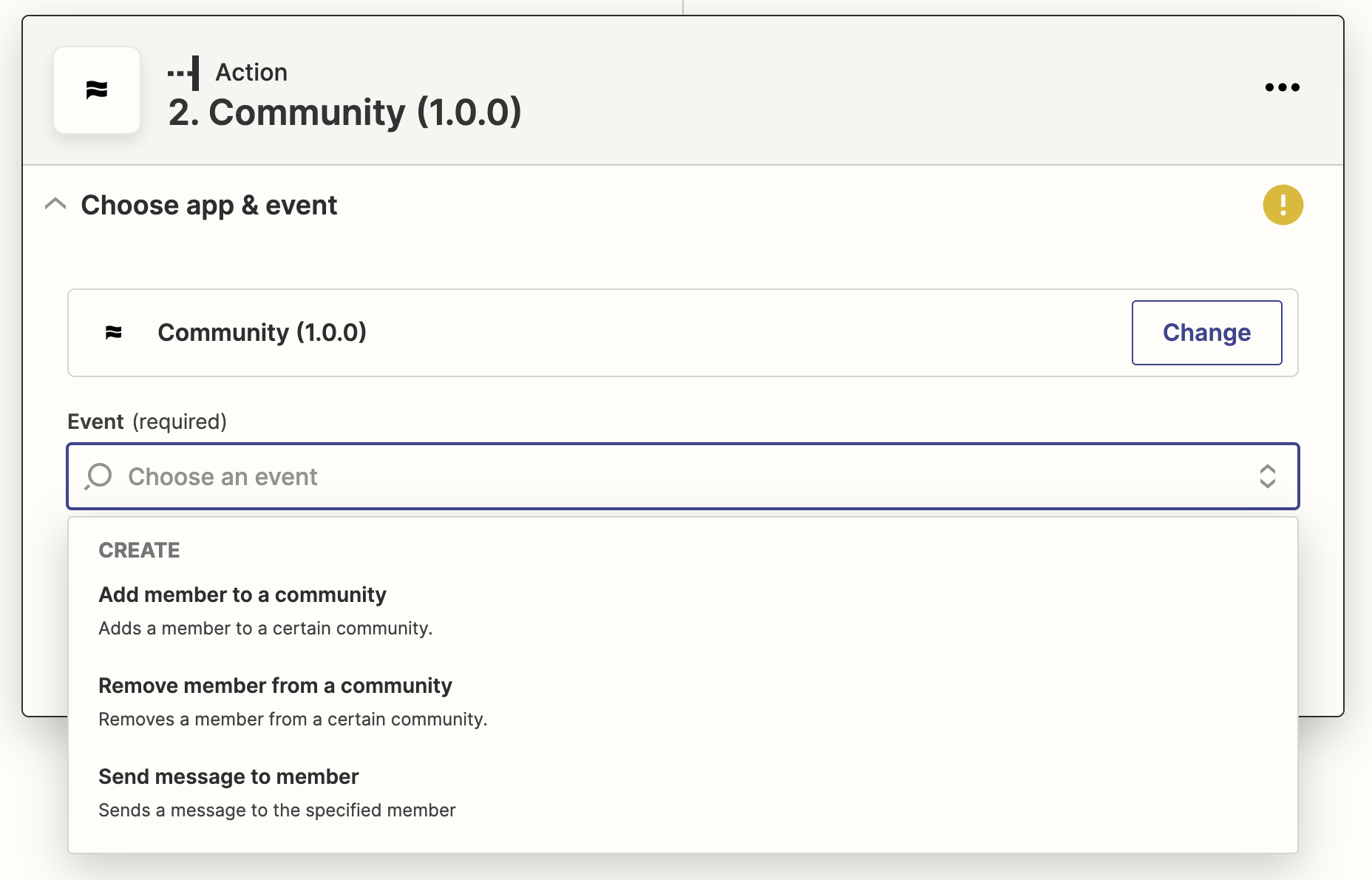 2. Choose the corresponding account you want to create a trigger and action for: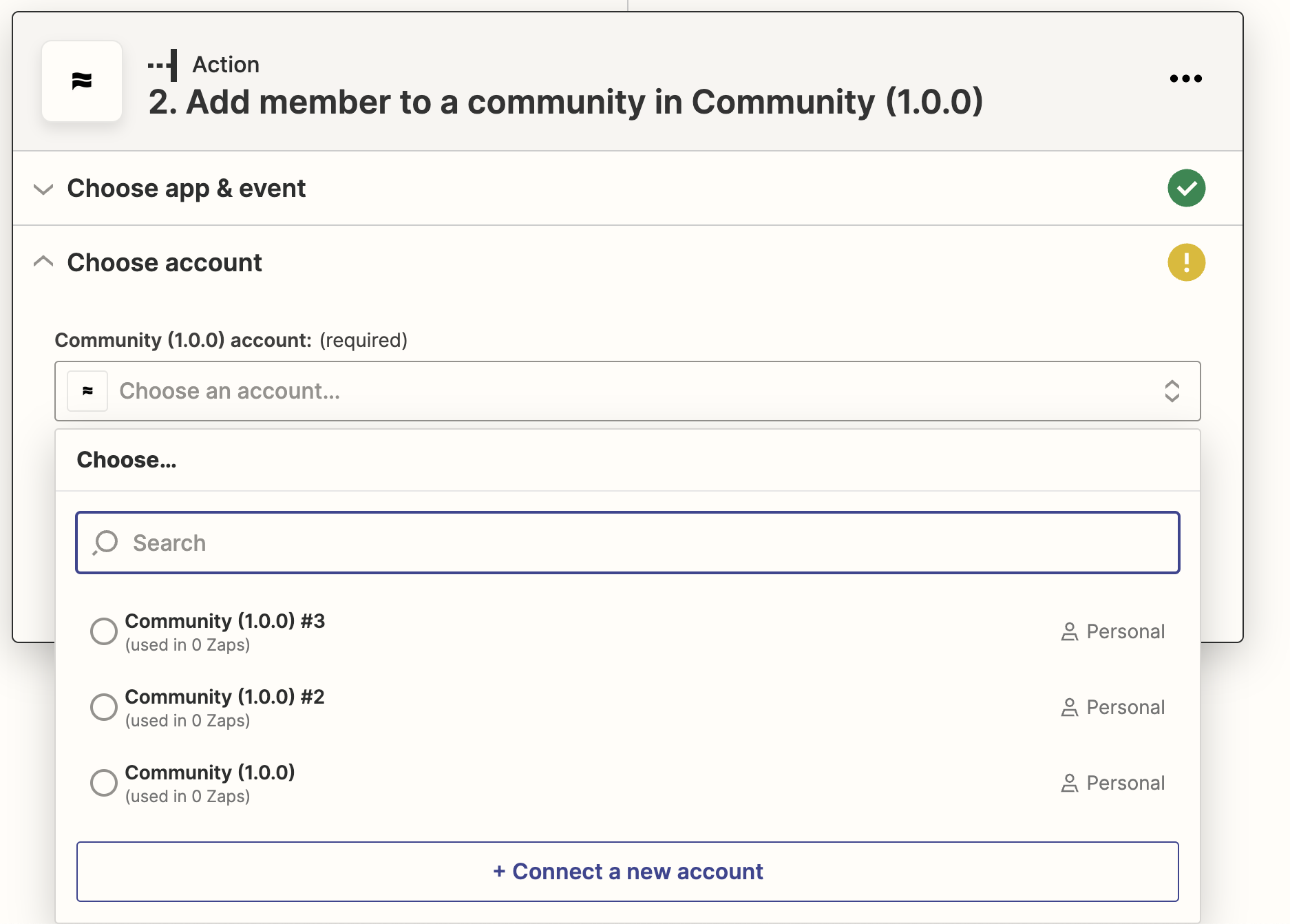 3. Define which audience groups get triggered for action: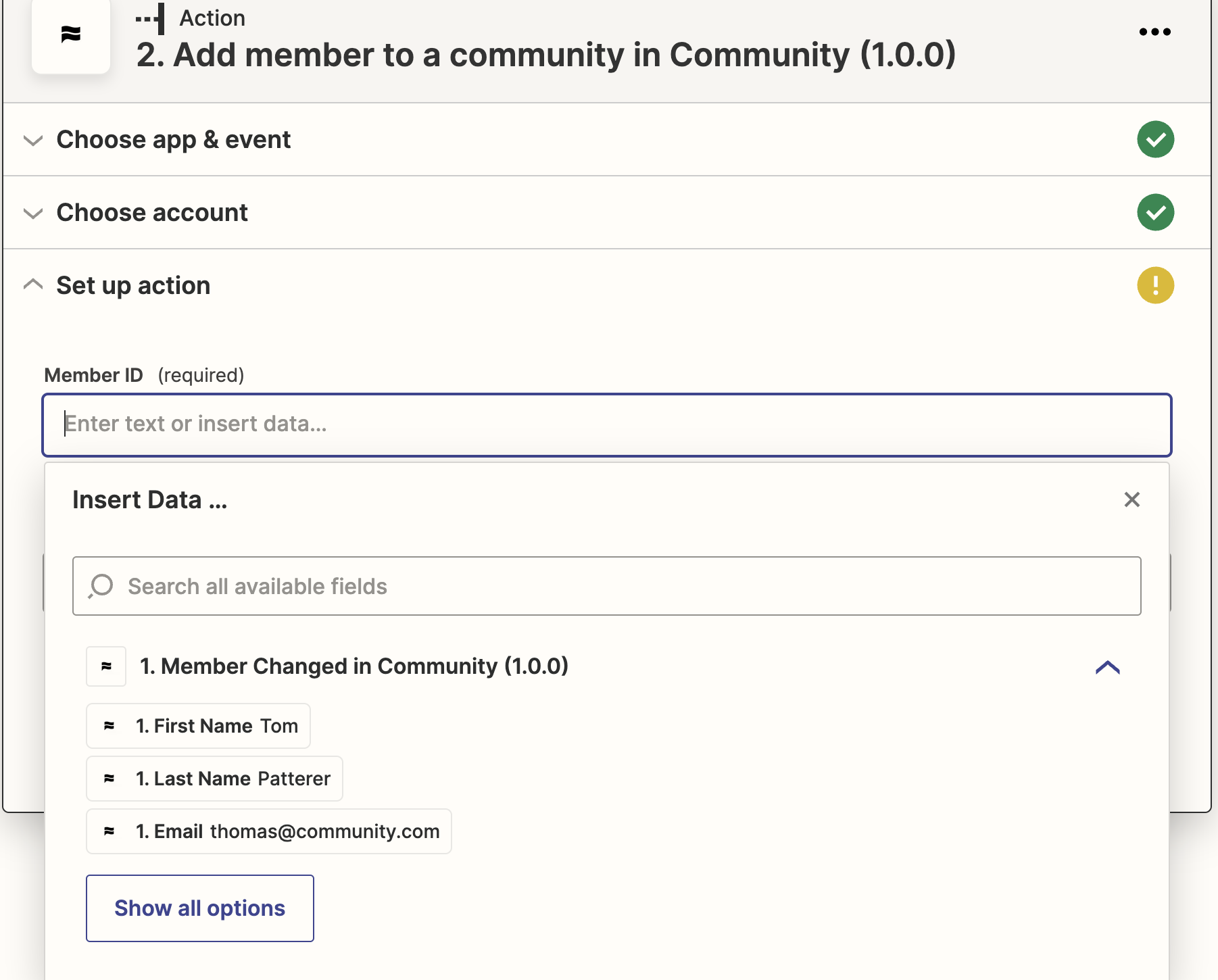 4. Test the action to make sure it's operating correctly: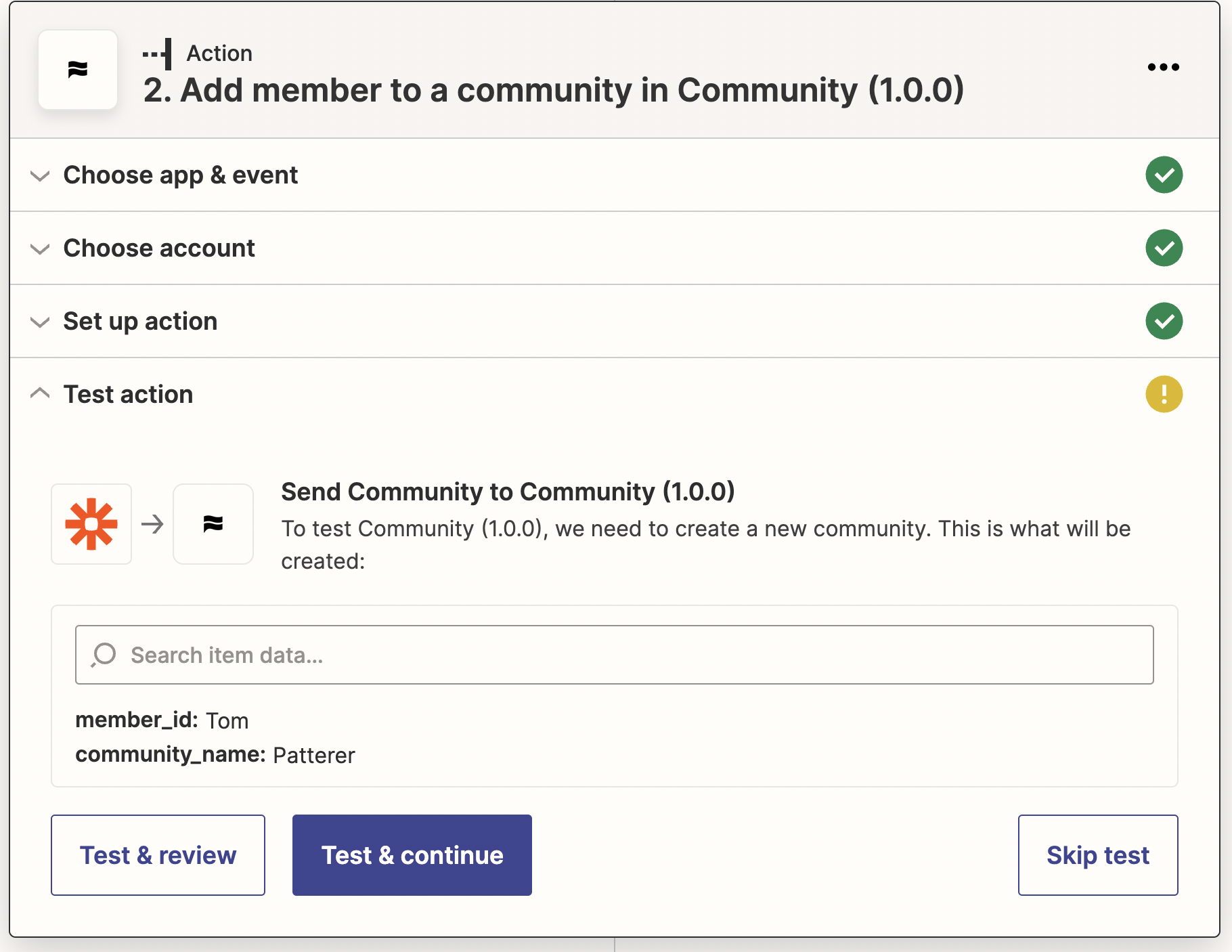 What is a trigger and action?
Trigger: In simple terms you can think of it as community pushing an event to Zapier - e.g. New Member
Action: All Zaps/Workflows start with a Trigger that causes Actions to be executed - e.g. Send a DM to a Member