Abandoned checkout is an integration that allows you to send text messages automatically after an online shopper adds products to their cart but leaves without finishing their checkout.
These text messages can be triggered and sent only if you have the customer's phone number and marketing consent.
Shopify Abandoned Checkout is available to ALL Shopify Customers, regardless of Shopify Account Type.
Setup Instructions
To start, enable the Shopify Integration on Community. Visit the [Shopify] Connect Your Store help article for a step-by-step guide.
Additional (NEW) Steps:
In Shopify, check the box next to SMS marketing under the Consent for marketing options.



Mandatory: Add the following into the privacy policy of the connected Shopify Store.

Note: can be placed anywhere in the privacy policy.


We use Community.com, Inc. ("Community") for all text communication services. By shopping with us, you agree to your personal information being transferred to, stored by, and processed by Community in accordance with its Privacy Policy (https://www.community.com/legal/privacy-policy).
From the Community Dashboard, navigate to Automations > Flows, and then click on Create New Flow.

First, click "Add New Flow", then select "Shopify Abandoned Checkout"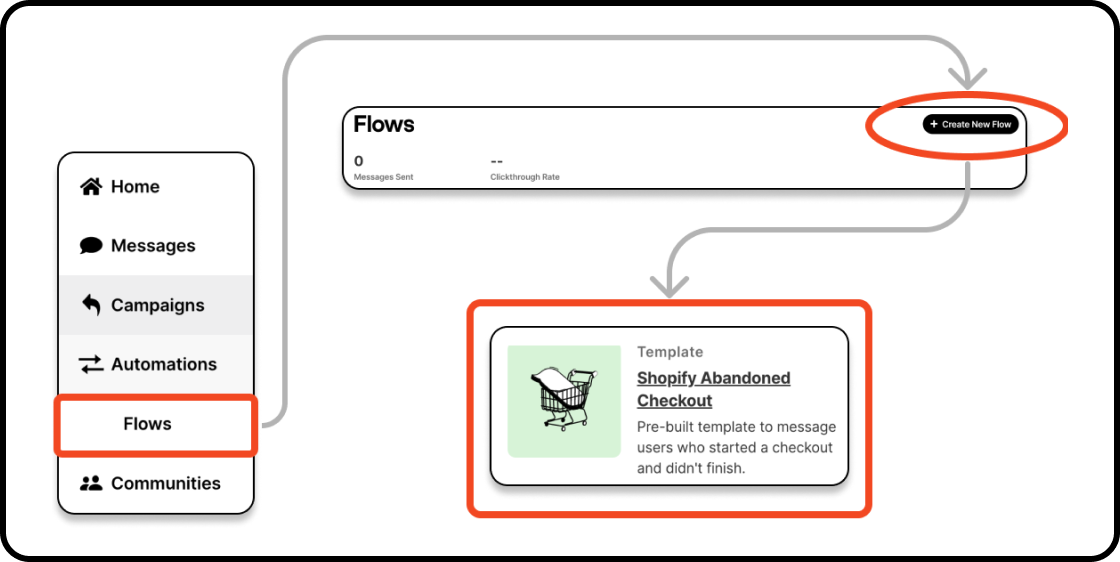 You will be taken to the screen below containing a pre-configured Shopify Abandoned Checkout workflow. This can be left as-is, or changed to edited to your preferences. Click the Trigger card to configure the threshold for how long to wait before considering a checkout to be abandoned. Click the Send SMS card to configure the message that will be sent out when a checkout is abandoned.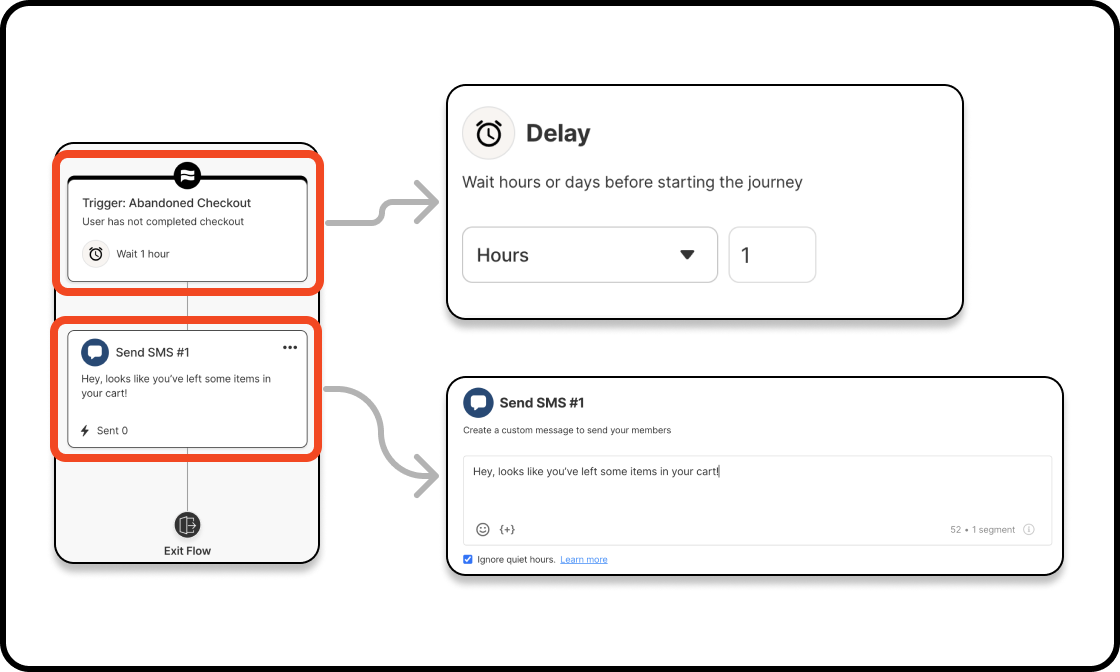 Once you're done editing, you're LIVE!